The Prince's Trust establishes new HR Operations team
As The Prince's Trust establish their HR Operations Team in Birmingham, we chat to their People & Learning Director, Martyn Dicker, about what this means for the new team and the impact it will have in Birmingham.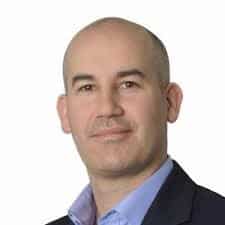 The Prince's Trust is a household name – but how do you help young people in the Midlands?
The vision of The Prince's Trust is that every young person should have the chance to succeed. We help young people get their lives on track by developing the confidence and skills to live, learn and learn.
In 2015/16 The Trust worked with over 58,000 young people, helping 78% of them to move into work, education, training or volunteering. Through our staff, volunteers and partners based in Birmingham we currently support around 3,000 young people in the West Midlands, across all of our programmes. Almost 80% of them move on to something positive with our help.
So Martyn, tell me about the changes you're making in HR, and what these mean to The Prince's Trust.
The People & Learning Team are establishing a number of roles in the new centre in Birmingham. This coincides with People & Culture being at the heart of our new Trust Strategy launching this year, which will help us be ever more effective in attracting, engaging and developing talent. There are many exciting developments within People & Learning, such as;
Embedding a dynamic approach to performance management, which has seen us replace annual appraisals with a focus on regular, good quality conversations that focus on development
Introducing a new business partner model
Launching a world-class new recruitment, HR, learning management and payroll system (SAP SuccessFactors)
Refreshing and enhancing our approach to pay, reward and recognition
Setting a new employee engagement strategy, with employee voice at the core
And the new HR Operations team are also moving into new offices?
Yes! The Prince's Trust in Birmingham currently operates from a small delivery Centre and a nearby office. Neither of these buildings offer sufficient flexible space to deliver the full range of support to young people that we offer, whilst also welcoming partners, volunteers and staff. If The Prince's Trust is to continue to have a major positive impact in the West Midlands, it is clear that improved facilities are needed.
Birmingham is great, but why did you choose this spot?
The Trust's new Centre in Birmingham is in the centrally-located Cold Store building (Beorma Quarter, Digbeth). The design and fit out of this refurbished Victorian industrial building will bring our partners, volunteers, staff and services together into a single, fit-for-purpose, building in Birmingham for the first time. Not only is it an easily accessible location, close to main transport links, it is also in the heart of a key priority area for Birmingham City Council's regeneration plans. A complete refurbishment is underway, including a digital technology infrastructure, to make it ready for young people so they can develop skills for the 21st century.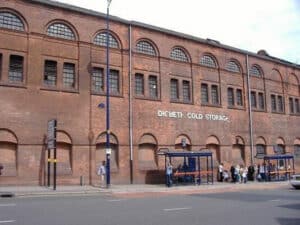 Oakleaf Partnership are working with you to recruit for several roles within the HR Operations team. Who should apply for these roles?
There could not be a better time to join The Trust and be part of a dynamic people function. In addition to strong HR skills, to succeed you will need to be business-focused, embrace change, have strong problem-solving and communication skills and welcome new technology.
Oakleaf Partnership are proud to be partnering with The Prince's Trust for the recruitment of the HR Ops team. To register your interest, please email your CV to princestrust@oakleafpartnership.com or call us on 0121 270 4639.