Millennials (for those unique individuals who have spent a few years away from social media!) were typically born in 80's and 90's.  Much has been written about how to attract, retain and motivate them.  I am familiar with the challenges, having raised two of my own, and with 65% of my colleagues now falling into that bracket also!
There are myriad surveys on millennials, but the below summary gives some key accumulated findings:
90% want rapid career progression
50% want global opportunities
70% feel employers should provide clear promotion and bonus guidelines
Top 3 reasons millennials change jobs:
25%: for a bigger salary / bonus
25%: for a more fulfilling role
20%: for career development opportunities
How to attract millennials:
Clear path for progression in place
Remuneration strategy should align with expectations
Utilise technology channels to engage
Personalised training in place
Regular ongoing feedback to feel valued
Our very own Alice Hamp gives her thoughts here:
Alice Hamp on Millennials from Oakleaf Partnership on Vimeo.
The Founder's Mentality
I've recently had a little time out for a bit of a knee repair operation, so I actually had some decent reading and thinking time.
During my convalescence I read an excellent book called "The Founder's Mentality – How to Overcome the Predictable Crises of Growth".  It's by Chris Zook and James Allen, two Partners from Bain & Co.  Their decade long, global research found that when companies fail to achieve their growth targets, 90% of the time the root cause is internal, not external.
Embedding (or restoring) a "Founder's Mentality" across the business is key to restoring speed, focus and connection to customers.  I thoroughly enjoyed it and wanted to share some soundbites with you:
Growth creates complexity and complexity is the silent killer of growth. As you grow, complexity sets in rewarding the masters of internal politics and process.
The curse of the matrix: departmental priorities can blur the sense of collective purpose. The notion that there are those who sell and those who support those who sell gets lost in a sea of competing interests.
Beware the Energy Vampires!  They:
Schedule lots of meetings and you hate it when they appear in your calendar. (It was estimated in one global organisation that 300,000 hours per annum were spent preparing for the weekly executive meeting!). 
Fire off missives that force your people to stop serving the customer and instead respond to yet another information/data request.
As Warren Bennis* put it:
"Troubled organisations tend to be over managed but under led…"
You need a clear mission and purpose and a relentless obsession with the front line.
The founder mentality creates deep feelings of personal responsibility and emotional engagement.
Create a culture of shared obsession with the customer – an "insurgency mentality and front line obsession" – a constant source of competitive advantage.
* Warren Gamaliel Bennis (March 8, 1925 – July 31, 2014) was an American scholar, organizational consultant and author, widely regarded as a pioneer of the contemporary field of Leadership studies
x
Our Own Purpose...
As I reflected on purpose, I also thought back to a superb breakfast event I attended at The Globe Theatre, hosted by Blackbridge Communications (blackbridge.co.uk).  The talk was on "Bringing Your Vision, Mission and Purpose to Life".  There was quite a bit of debate around "Purpose" which resonated with me, so I embarked on a journey to establish our own purpose here at Oakleaf Partnership.  On the recommendation of Andrew Fox at HSBC, I watched an excellent presentation given by Simon Sinek (The Three Golden Circles: WHY?  HOW? WHAT?) – it's on TED Talks and well worth a watch.
I then facilitated an internal Friday afternoon "Innovation Workshop" (in teams, and competitive, obviously!) and, after a lot of hard work, here is our Purpose, which is a blend of the teams' work: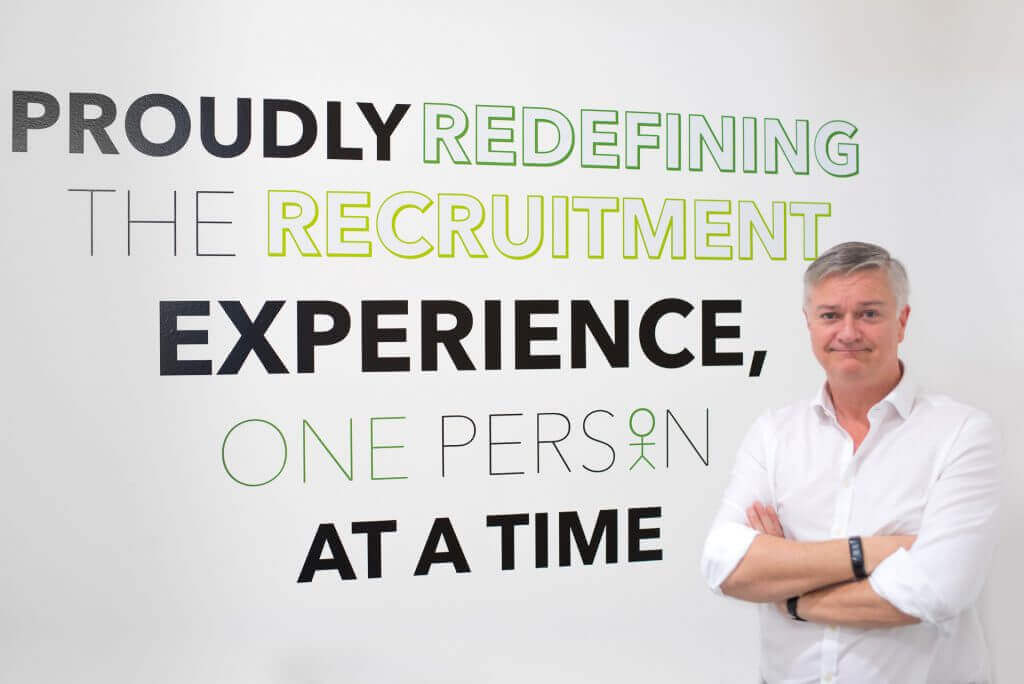 I'm incredibly proud of this: it's "owned" by our people and a totally true reflection of what we aspire to be and do. I hope this reflects in what our clients are saying about us!  You can find out here:  SEPTEMBER CLIENT TESTIMONIALS
x
A Land Down Under…
Tim Henry, Partner at Peoplecorp in Australia writes:
"It's hard to believe that just over a year has passed since our inaugural Australian & Kiwi Oakleaf/Peoplecorp event in London. It was great to meet many of you at that time and fantastic to see how the group has grown over this past year.

The clocks have changed here in Sydney, the evenings are getting lighter and summer is well and truly on its way.  We have seen our job numbers continue to increase over the past 12 months and we are coming off the back of our most successful quarter in the company's history.

We'd encourage you to give us plenty of notice if you do have plans to return.  Whilst business is generally good, job searches back in Sydney can often take a bit longer than in London simply due to the size of the market. In the meantime keep in touch with what we are up to by subscribing to our monthly newsletter here -http://www.peoplecorp.com.au.  If you happen to be passing through Sydney over the summer for a visit, we'd love to catch up for a coffee to give you a more detailed overview of the market."
x
Drive Forward!!!
On Thursday 13th October 2016, as part of our CSR programme, seven of our consultants volunteered to partner with the Drive Forward Foundation for an afternoon. Jade Sweeney, Senior Consultant with our Reward practice, writes:
"Drive Forward are a truly amazing charity which supports young care leavers to find their way in the world. Our involvement was to encourage the care leavers to get back into the workplace and help them realise their potential. Our contribution was to support with a fun and interactive "HR Speed Dating" event.

This event allowed experienced recruitment consultants at Oakleaf Partnership to offer advice on CV formats, interview techniques, career decisions, advice on how to sell their existing knowledge and skills, and overall help them realise their capability and potential. We got to know the Drive Forward participants, conduct a short speed interview with them and give them feedback/answer any questions they had. The Oakleaf team felt that they were all able to add a lot of value, and thoroughly enjoyed supporting the charity. We saw a genuine change in the candidates' confidence and employment outlook from then they started the session to when it ended. We felt inspired to continue the relationship with Drive Forward and look forward to the next event.

 I would highly recommend supporting this charity and feel blessed to have had the opportunity to get involved."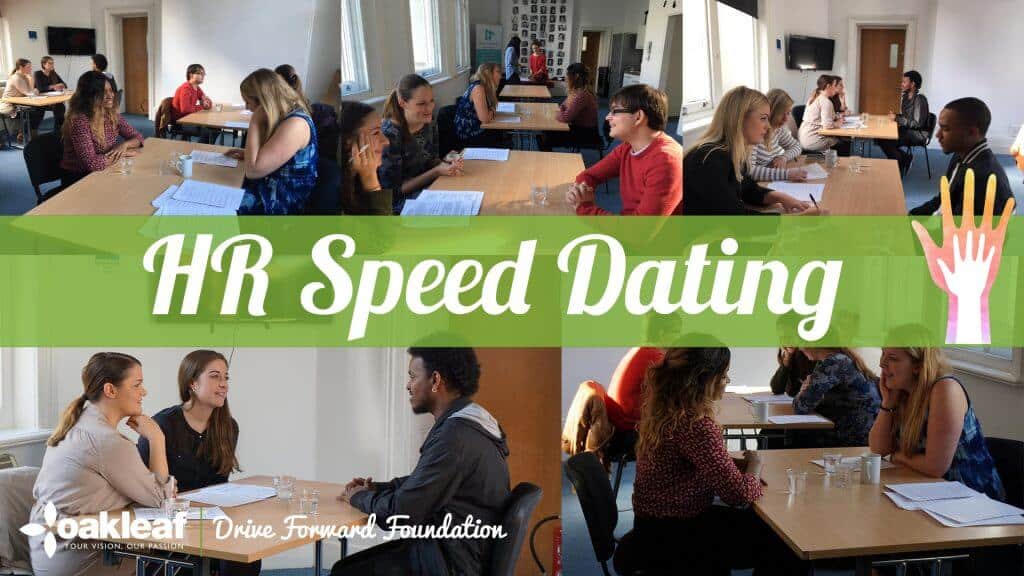 x
x
And Finally...
I recently attended a client "pitch" for a piece of senior HR search work.  One of the gathered assembled actually said to me:
"But you don't get fired for buying IBM, do you?". 
Sigh…..
I hope you have enjoyed my latest missive and, as year-end approaches at pace, I am delighted to report a positive sentiment in the HR market, across the majority of sectors and increasing movement which I feel will be sustained into Q1 next year.  What lies beyond is anyone's guess but I am hoping common sense and logic will win over emotion and sentiment!